Have you ever thought about a career in an environment in the great outdoors? Start your journey today at the Swan Valley Adventure Centre, join our team within several departments to serve a variety of customers giving them a great outdoor experience!
Want to work for us?
Please see the below avalabilities or contact using the below form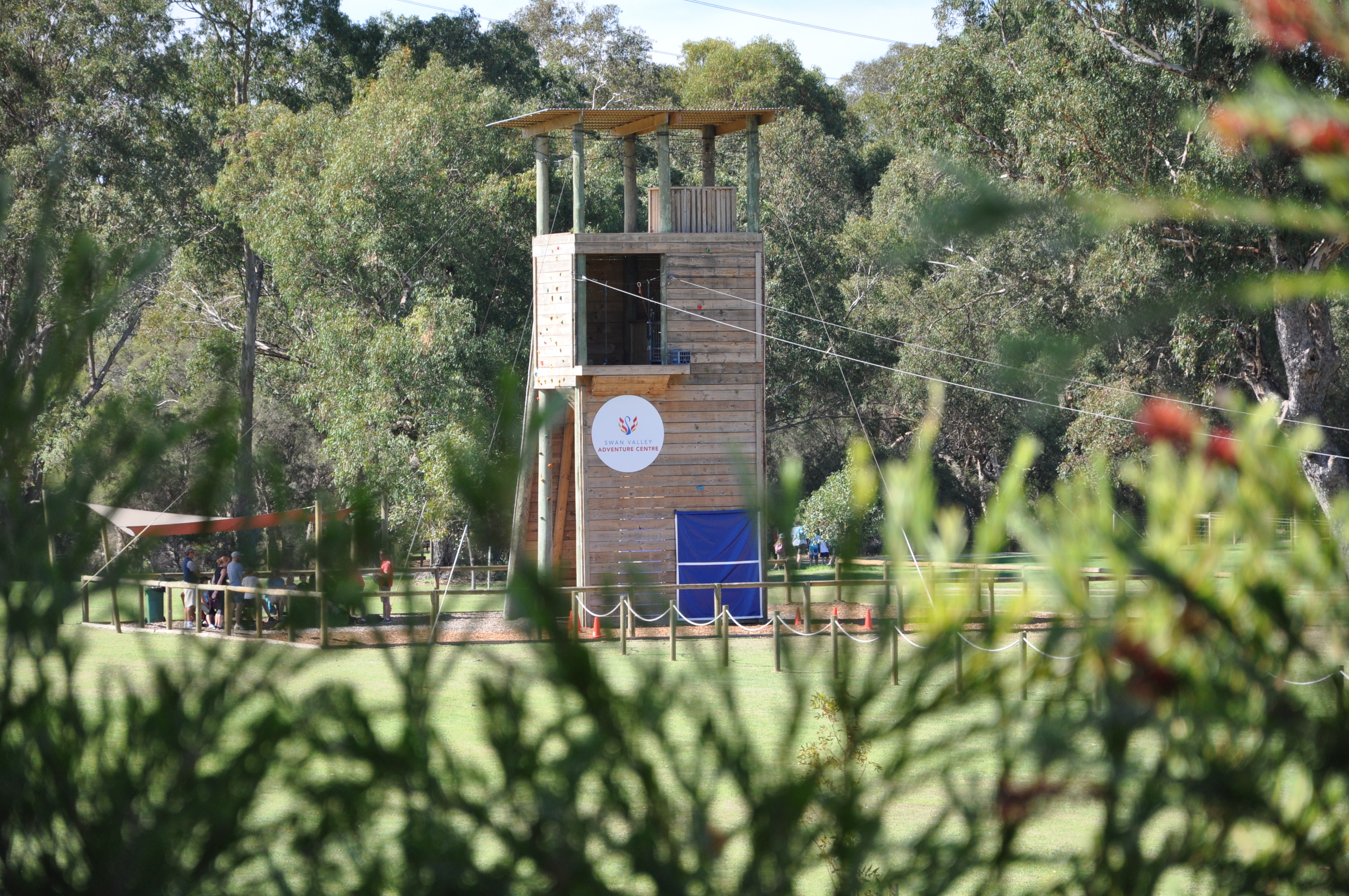 Sales and Marketing Executive
Diverse role where no two days are the same
Work in a great adventure camp with a fantastic team
Opportunity to use your initiative and creative flair
About the role
A unique opportunity exists for an experienced Sales and Marketing Executive to generate profitable revenue from new and existing customers whilst building the brand through strategic marketing campaigns.
In addition to managing all marketing aspects of SVAC, the Sales and Marketing Executive will develop the marketing strategy, campaigns and marketing/ business development plans and will oversee all digital and traditional marketing platforms for SVAC.
They will develop new business opportunities within the education, hospitality, and tourism related industries. It will be important to show confidence and resilience with all sales activities to grow the business, as well as to follow up on leads generated by collateral areas of the business and converting them to revenue.
This is a diverse and hands-on role which entails working with the general public for events held at the centre.
What are we looking for in a candidate?
Experience within a fast-paced and competitive B2B & B2C hospitality/venue environment is highly desirable
Demonstrable prior achievement of on-target-earnings
Familiarity with sales support systems
Highly numerate with excellent interpersonal communication skills
Able to progress deals from lead/identification through proposal and conversion
Skilled in building and maintaining B2B & B2C relationships
Ability to adapt skills to suit the client base
Ability to work autonomously and as part of an eager to learn team
Positive, achievement oriented and a motivated self-starter
Personable and affable personality who is comfortable meeting new people
Willingness to be a conversation starter and to 'ask for the business'
National Police Certificate (not older than 3 months)
Working with Children Check
To be supportive of the Anglican Church and its values
What do we offer in return?
Permanent role with many learning and development opportunities
Flexible working arrangements
A competitive salary with a good bonus structure
About us
As an entity of the Anglican Diocese of Perth, the Swan Valley Adventure Centre is located within the Perth metropolitan area, on a unique 89 acres of stunning Swan Valley wilderness. Swan Valley Adventure Centre has 6 camp houses accommodating up to 260 guests. The adventure centre features over 20 outdoor activities promoting educational outcomes, teamwork and enjoyment for all. All activities are linked to the Australian curriculum.
How to apply
You can apply via email to recruitment@perth.anglican.org
The applications should include a cover letter of no more than two pages and an updated CV. Shortlisting will begin immediately, and applications will close when a suitable candidate is found.
For a confidential discussion contact Katerina Lazarevska on 08 9425 7200.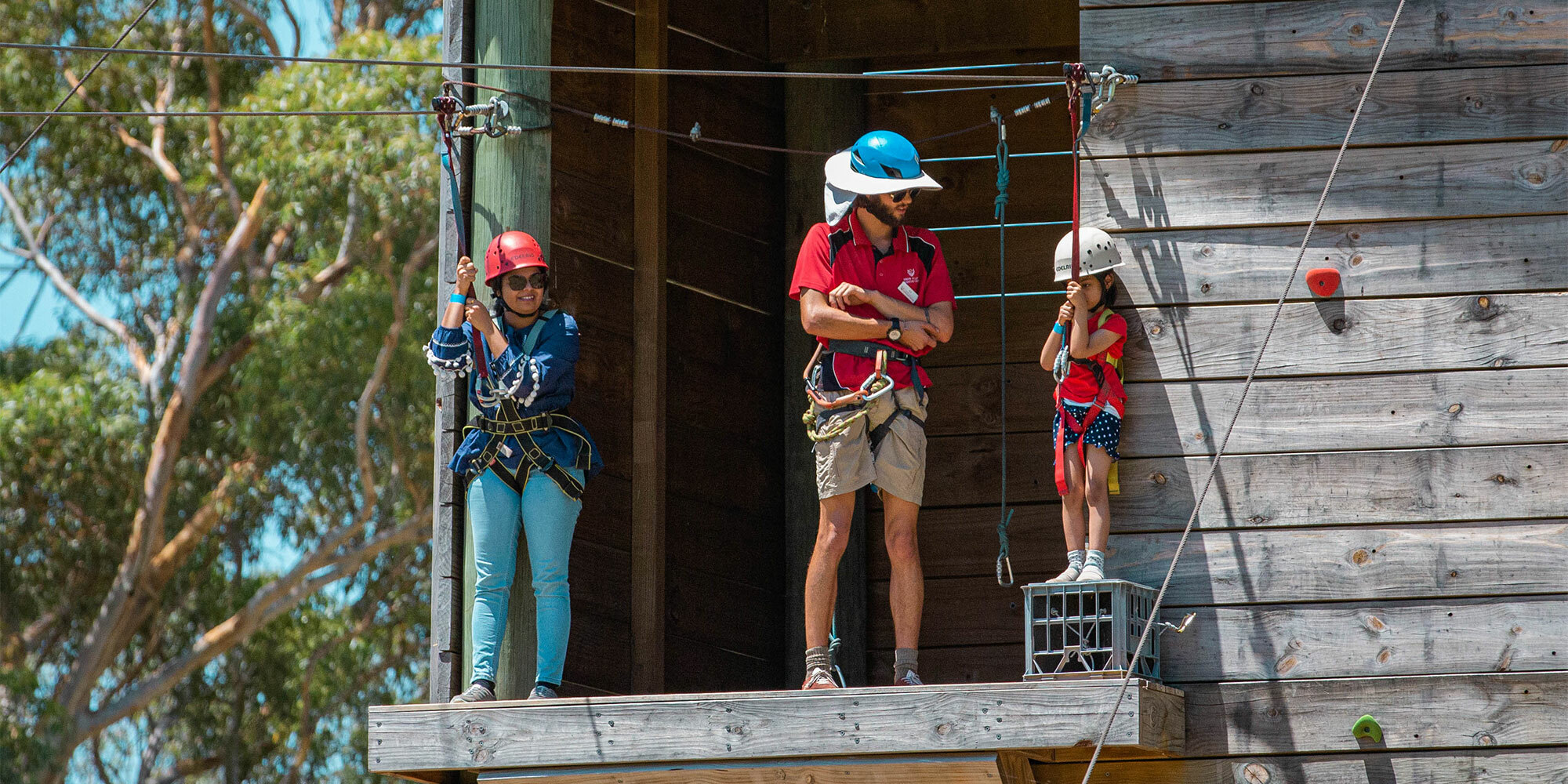 Outdoor Instructor, Grade 4

Permanent, Full-time Role

Full-time permanent opportunity
Meals and boarding can be offered as part of the package
Develop your own outdoor industry skills
The Swan Valley Adventure Centre is a joint venture between the Perth Diocesan Trustees and the Anglican Schools Commission (Inc.) which offers various custom designed outdoor education programmes to suit the schools' individual needs. We use experiential learning to develop the students in a variety of outcome-based activity programmes, such as Leadership, Problem Solving, etc.
We are currently looking for a full-time Outdoor Instructor (Grade 4) to join our team. The Outdoor Instructor will contribute to the delivery of outdoor education programmes and activities at Swan Valley Adventure Centre. They will run activities in which they are qualified and assist in all other activities.
The successful candidate will have the following attributes:
Cert III outdoor leadership or equivalent experience; minimum 2 years of experience
Two or more of the following nationally recognised qualifications in roping, canoeing and kayaking, such as ACIA guide or instructor, Australian canoeing flat water instructor, or similar
A commitment to deliver good customer service
The ability to empathise and support individuals in situations which are physically and emotionally demanding
Enthusiasm for the outdoor environment
The ability to assess a situation rapidly and act decisively under pressure
Excellent leadership, group management and communication skills
Good stamina and technical skills in a range of outdoor activities
Able to work evenings and weekends
In addition to this, our Outdoor Instructor must hold a current Working with Children Check, a valid National Police Certificate and a current First Aid Certificate.
Our employees are expected to be supportive of the Anglican Church and its values.
What we offer:
As part of your employment package, you will be offered comfortable accommodation living on site at Swan Valley Adventure Centre. Located on 89 acres of pristine land in the Swan Valley and overlooking the Swan River, there is not a more idyllic place to work and live. Close to local shopping centres and some of Western Australia's most famous wineries and restaurants, there is plenty to explore in your down time, plus we are only 30 minutes from the Perth CBD and Australia's most iconic beaches. The team at Swan Valley Adventure Centre looks forward to welcoming you to the family.
How to apply:
If this sounds appealing to you, submit your applications which include a cover letter and a CV to recruitment@perth.anglican.org
For a confidential discussion regarding the role, contact Katerina Lazarevska on 08 9425 7200.
Applications close when a suitable candidate is found.