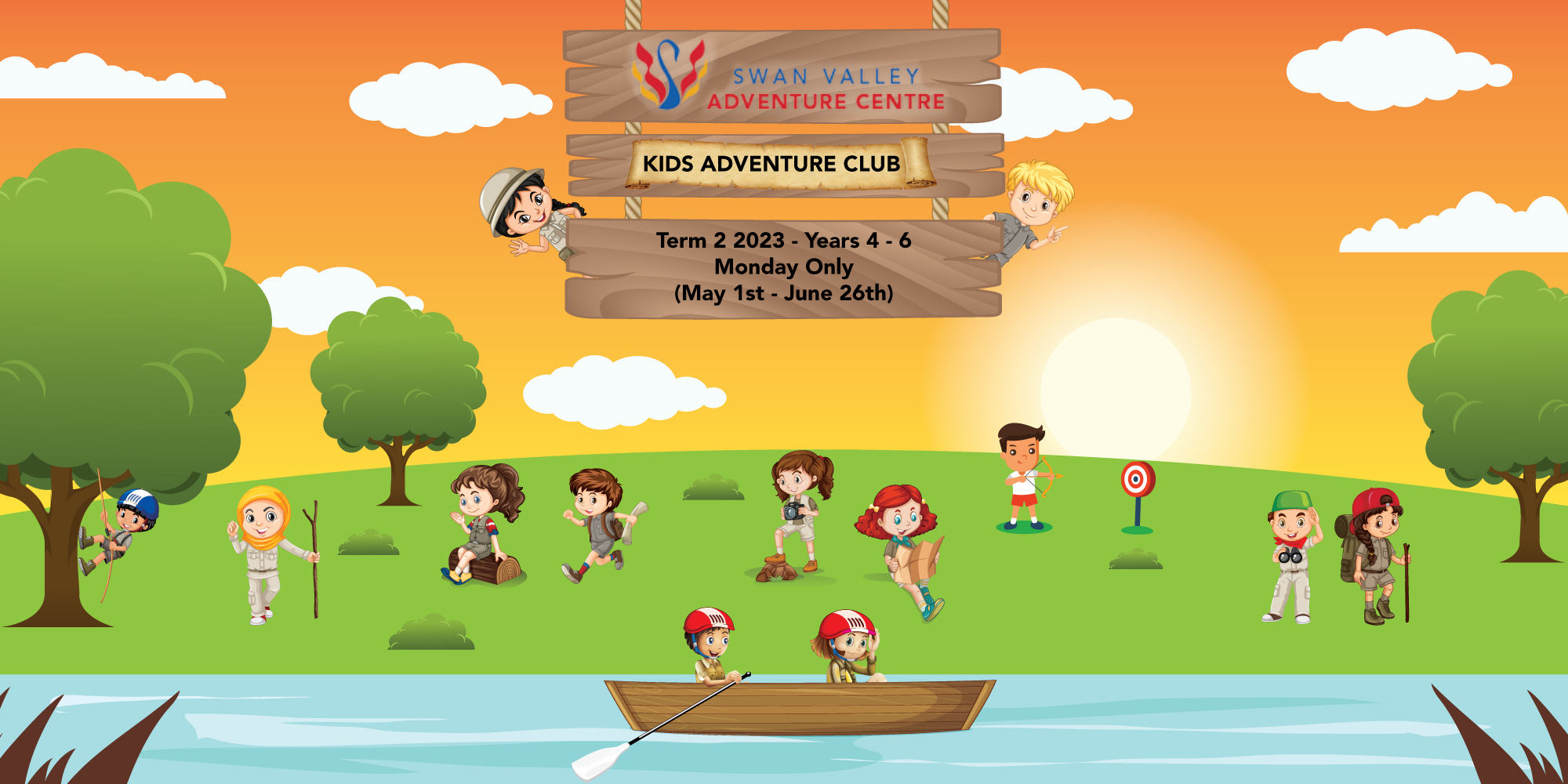 Swan Valley Kids Adventure Club
Term 2 2023
SWAN VALLEY ADVENTURE CENTRE

May 1st - June 26th
(Monday Only, excluding Public Holidays)

4.30pm - 6pm

School Years 4 - 6

The Swan Valley Kids Adventure Club is an after-school program available for children in School Years 4 - 6 providing them an opportunity to participate in our awesome outdoor activities during the school term.
Each week, children will participate in different activities that aim to help them overcome fear, develop cognitive skills, enhance teamwork, form new friendships and push them out of their comfort zone!

Activities included in the program are Archery, Flying Fox, Commando Course, and more!

At the beginning of the program, your child will receive their very own adventurer passport to earn stamps each week.

Prizes are to be won for returning and new adventurers to our Kids Adventure Club this year!

An action-packed adventure in Term 2!

Registrations closes on April 28th 2023. Plan ahead and book now to avoid disappointment.

Swan Valley Kids Adventure Club Awards 2023
This year we have introduced our awards system for returning adventurers to our afterschool programs this year!

Any new child booked in for this term will also be eligible for an award should they return to the Swan Valley Kids Adventure Club for the remainder of the year.
A presentation night will be held at the end of the year to present the awards to the achieving adventurers!