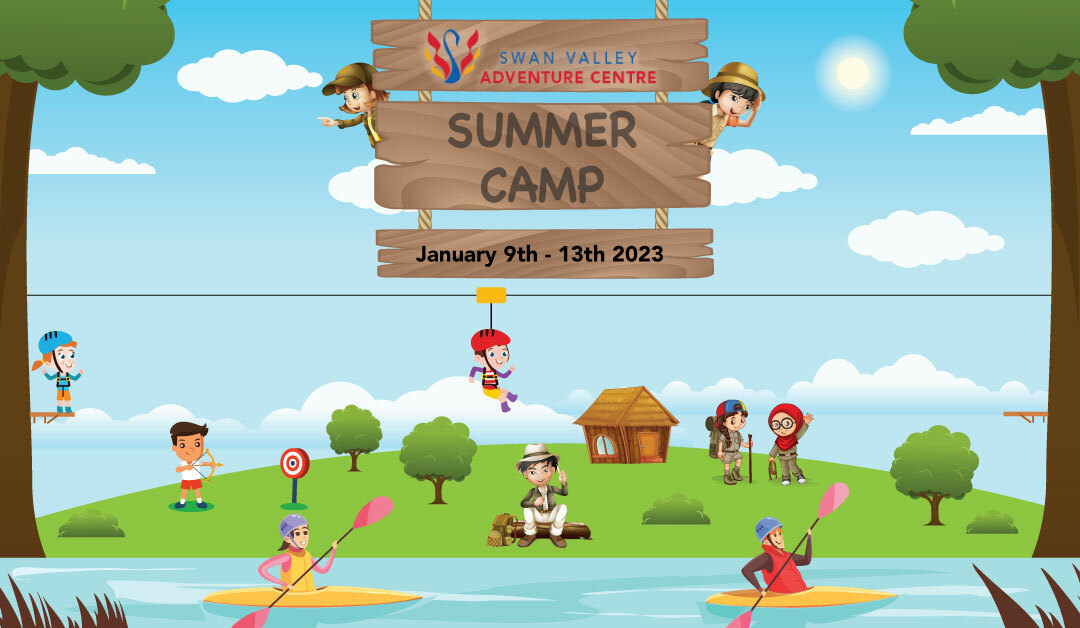 School Holiday 4 Night Summer Camp
SWAN VALLEY ADVENTURE CENTRE

Monday January 9th - 13th 2023
Ages 10-14


Swan Valley Adventure Centre's 4 night summer camp is available for children aged between 10 - 14, providing the ideal environment for them to try a wide variety of new experiences, meet new friends and gain independence.

The Summer Camp is the perfect opportunity to push your adventurers out of their comfort zone as well as giving them a break from the day-to-day stresses of school and after school commitments.
Children are grouped according to age and houses are specific to age group and gender. Our experienced staff are always with the campers to provide all the support, guidance and care they need.
Swan Valley Adventure Centre will have a mixture of Swan Valley Adventure Centre Staff, Teachers and Volunteers sleeping within the camp houses at night to ensure the adventurers safety. All staff working and volunteering at Swan Valley Adventure Centre have a valid Working With Children Check, a valid Police Clearance and a have completed a course on child protection. On top of this all the houses have a magnetic locking system so the adventurers can't go exploring the grounds after lights out.

Free Open Day
Interested in sending your kids to our 4 Night Summer Camp in January and have questions? We are having a free open day on Sunday November 27th to all those interested. Come along to find out more information on what the kids will be up to when they sign up to our 4 Night Summer Camp for Ages 10 - 14!

Tour the houses, get the kids to try some of the activities, eat some of our delicious food and join us for a Q&A session where we will answer any questions you may have.
By attending the open day, you will receive a special discount for the 4 Night Summer Camp!

Booking is essential.